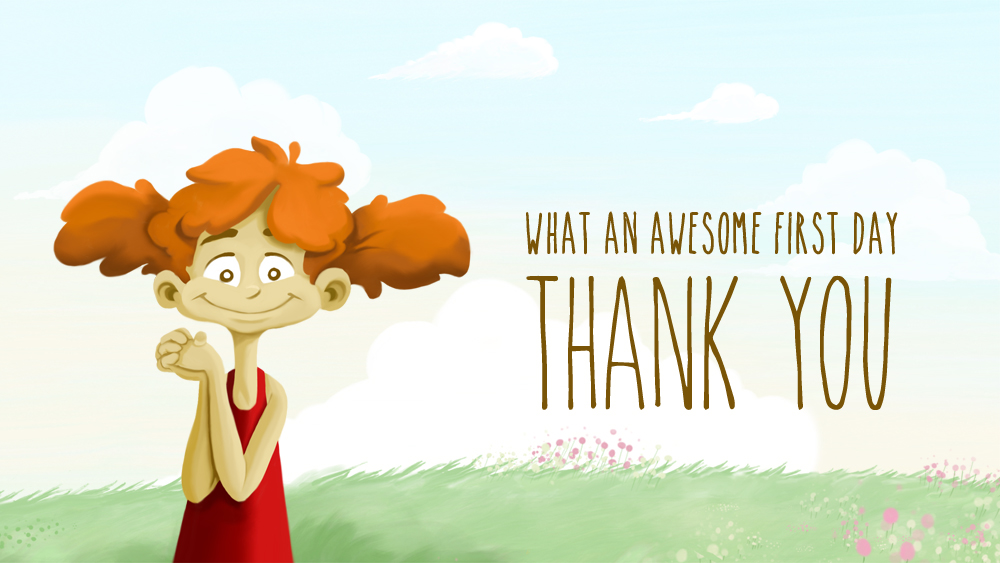 We had an awesome first day AND we made it on the Kickstarter Staff picks Page AND we couldn't have done it without you!
In fact, when the first 24 hours came to a close, we didn't know what to say, and that made for a pretty awkward phone conversation:
John: Did you…wow.
Christian: Yeah, I…wow.
*Long Silence*
We found ourselves nearly 20% funded and now here we are feeling even more excited about the project (and that's saying a lot). The best part about this surge of support is that we couldn't have done it with you! All of you who emailed friends and family, posted to Facebook, and/or backed the project made our first day on Kickstarter a day we won't soon forget! We were already excited about the story of Maggie and the world she lives in, but now we're beside ourselves knowing that other people (that's you!) want to see it succeed as much as we do. We've got a long way to go still
From us to you, a huge thanks! And as you can, Maggie is pretty happy as well!
-The Author, The Illustrator, and Maggie